Your Chicago Area Residential Paving Company – Residential Paving Experts!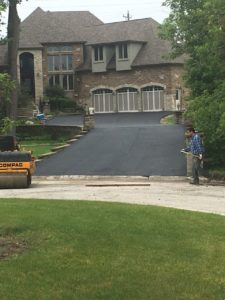 At Lemont Paving Company, we know how to enhance the exterior of your home at an affordable rate. A beautiful driveway or private road leading to your property improves curb appeal and adds to the value of your home.
In our 60 years of business, we've established a reputation for consistent service and quality when it comes to asphalt paving and sealing. We are known for treating our customers right, and providing a high level of service and quality. Your satisfaction when it comes to the look of your driveway is as important to us as it is to you.
We offer a variety of residential paving services including consultation on shape design and drainage issues.
New installation paving – We install driveways and private roads for new homes and new construction all over the Chicago suburbs.
Repaving asphalt driveways – We fix your cracked and eroded asphalt driveway so that it looks like new.
Removal and replacement – We rip up and remove your previous asphalt driveway to clear the way for a replacement.
Repairs and resurfacing – Sometimes the best solution for a driveway is a fresh coat to give it a "like new" appeal.
Parking areas and walkways
Sports courts and tennis courts

We also help property managers with commercial paving parking lot repairs and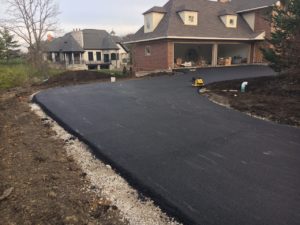 replacements. We recognize that having a driveway, private road or parking lot replaced or repaired can be challenging. We work around the needs and accommodate the schedules of our customers.
Contact Us Today!
Are you tired of looking at the cracks in the driveway in front of your home? Even if you just think you might be curious about the residential paving process, give Lemont Paving Company a call and we'll be happy to answer any questions you might have.
Contact Lemont Paving Company at (630) 257–6701.