Chicago Area's Leading Commercial Paving Company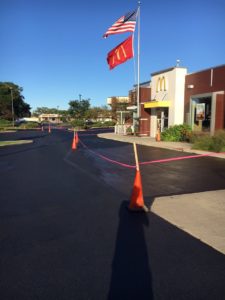 Lemont Commercial Paving Company provides asphalt paving services for the commercial sector in the Chicago area including parking lots and golf courses.
Lemont Paving Company is a leader among commercial asphalt companies. We have an extensive line of paving equipment, the experience and the crew to handle the job.
Our team delivers quality work, attention to detail, and service. We strive to meet your schedule, while providing quality at a competitive value. Our commercial paving services are projects that need specialized paving for area parking, intersection or drive access.
We've built our reputation on delivering quality, durable, and beautiful work at a competitive value. Lemont Paving Company provides specialized paving services for parking, intersection or drive access for our commercial customers.
At Lemont Paving Company, we understand that it can be challenging having a parking lot repaired. We remain flexible, and work to accommodate your schedule while providing a quality service.
Over the last 60 years, Lemont Paving Company has worked hard to build a reputation of dependability and trust. We've worked on a variety of projects within the commercial and residential paving sectors in that time.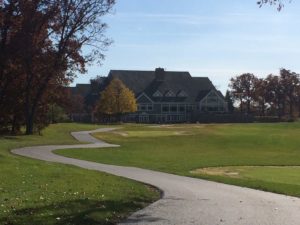 Some of the commercial projects we work on include:
Grading
Crack filling
Asphalt grindings
Parking lots
Private roads
Engineering
Light excavation
Striping
Crushed gravel and stone
Drainage work
We also understand that each project can bring with it a specific set of needs. You can be confident you are going with a company who has seen your type of project before.
Some of the commercial sectors we've helped include:
Golf courses
Shopping and retail centers
Office buildings
Apartment complexes
Schools
Subdivisions
Municipalities
Churches
Village streets and parks
Lemont Paving works with you on your schedule.
We are able to work with you to accommodate your schedule and complete the job with a minimal disruption to your business – all while providing a high quality, durable product that is sure to last your business for years to come.
Contact Lemont Paving, a Chicago Asphalt Paving Company Today!
Lemont Paving Company is ready to help you enhance the exterior look of your building. When it comes to your next paving project, go with the paving company you can trust.
If you have questions or would like a quote on your asphalt project, our experienced team is standing by.
Contact Lemont Paving Company at (630) 257–6701.